Parcel Drop Off and Collection
Drop your parcel at our office for delivery
Drop Off Service
Pony Express understands that our customers are increasingly mobile and have unique needs in this fast-paced electronic age. That's why our Parcel Drop Off and Collection Service provides a convenient parcel collection point for both business and residential customers.
Welcome to the Pony Express Parcel Drop-Off Centre, customers who send out parcels can drop off items at our office in Halesfield, Telford site from 9:00am until 6:00pm Monday to Friday and at weekends by prior arrangement.
This facility has been designed for eBayers, distance sellers, employees on the move or local businesses that find it difficult to arrange a collection with carriers and are unable to meet strict courier cut-off and pickup times, some may even have to take time off work to ensure collection of goods is met in the time window of 9:00am-5:30pm specified by the carrier.
The service offered by Pony Express means that you can drop off your parcels at any time that suits you and your schedule, eliminating the need to take a day off work and waiting hours for the collection driver to turn up.
Any item dropped off at our office between 9:00am and 1:30pm will go out the same day ensuring 1-2 day delivery times. Items dropped off after 1:30pm will go out the following working day.
Weight Up to 30kg – Max 6 cubic feet in volume
£8.50 + VAT
1.30pm cut off time for 24hr/48hr services
Features
All services offered, economy and timed deliveries, call for a quote

For delivery the following working day for late afternoon drop offs, call for a quote

Drop-off at weekends, too (for Tuesday delivery) by prior arrangement

Optimum security thanks to delivery against signature

Free 24-hour Internet tracking

Simple and transparent tariffs

Prices start as low as £8.50 + VAT

No weight limits, get quotes for items over 30kg

Free second delivery if recipient is absent

We can even package your items for you

What we do not transport:
Animals, illegal narcotics, hazardous goods, firearms, human remains, all goods that cannot be legally transported – local or international.

Items not covered by insurance but can be sent at your own risk:

precious metals, cash in any currency, medicines, jewels, jewellery, precious stones, Bonds or any other negotiable items. These items are not covered by insurance.

Have your parcels sent to our office
Collection Service
You may be an eBayer or other online shopper who regularly orders items from the internet, you will find that the carrier will often require somebody to sign for the items at the time of delivery and this may be any time between 9:00am and 6:00pm. At Pony Express we have come up with a solution to yet again another problem that is faced by our customers and many online shoppers, you have to take the day off work or arrange for someone to stay at your premises to take deliver, this can become a costly activity.
The service we are offering allows you to continue with your day to day business and have your items sent to our office where we will sign for your goods and keep them securely and notify you once items are in our possession. You can then at your convenience collect your items from our office.
We would be able to take deliveries from all major carriers such as:

Any parcel any size
£5.00 + VAT
Mon – Fri
Cost of this service is £5.00 + VAT per item. You can pay us upon collection of your item.

Opening Times for Collection and Delivery
| | |
| --- | --- |
| Monday | 9am-6pm |
| Tuesday | 9am-6pm |
| Wednesday | 9am-6pm |
| Thursday | 9am-6pm |
| Friday | 9am-6pm |
| Saturday | By prior arrangement |
| Sunday | By prior arrangement |
To have your parcels sent to our office or to drop off parcels at our office, please use our address below:
Parcel Drop-Off and Collection at:
Pony Express (Telford)
UNIT 30
Halesfield Business Park
Telford
TF7 4QN
Phone: 0845 000 4347
Fax: 0845 000 4348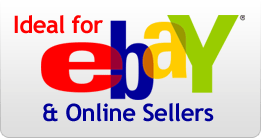 The DHL, TNT, Citylink, UPS, Fedex, DPD, Interlink, HDNL, Parcelforce, Royal Mail and Tuffnells and eBay logo's and trademarks are owned by their respective owners.