European Same Day Delivery by Road
Same day delivery into Europe is an option available for urgent, high value or bulky items. This service is extremely reliable and caters for your needs until the time of delivery.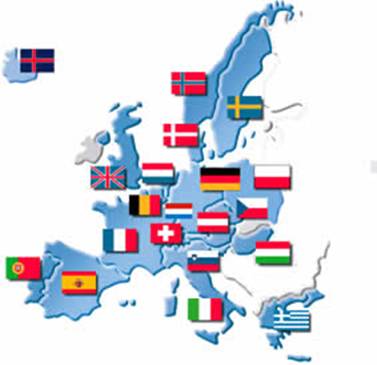 Collecting from your premises, Pony Express will see that your goods or freight is delivered to the destination country on time with full tracking and delivery details reported back to you.
Pony Express has a specialist team delivering time critical goods from the following industries:
Automotive, Aviation, IT Banking, Finance, Healthcare, Manufacturing, Precision Engineering, Blood and Organ Movement, Pharmaceuticals, Publishing, TV, Film, Radio and Video
Your goods will be transported by an experienced network of drivers with vehicles of all sizes from motorcycles to LWB vans, all being CMR insured and fully capable of delivering anywhere within the confines of Europe with state of the art navigation systems.
Albania

Great Britain

Poland

Andorra

Greece

Portugal

Austria

Hungary

Romania

Belarus

Iceland

Russia

Belgium

Ireland

San Marino

Bosnia & Hercegovina

Italy

Scotland (GB)

Bulgaria

Latvia

Slovakia

Croatia

Liechtenstein

Slovenia

Cryprus

Lithuania

Spain

Czech Republic

Luxemburg

Sweden

Denmark

Macedonia

Switzerland

Estonia

Malta

Turkey

Finland

Moldova

Ukraine

France

Monaco

Vatican City

Germany

Netherlands

Wales (GB)

Gibraltar

Norway

Yugoslavia
(Serbia & Montenegro)